2021 English EALD YR11 Paper 2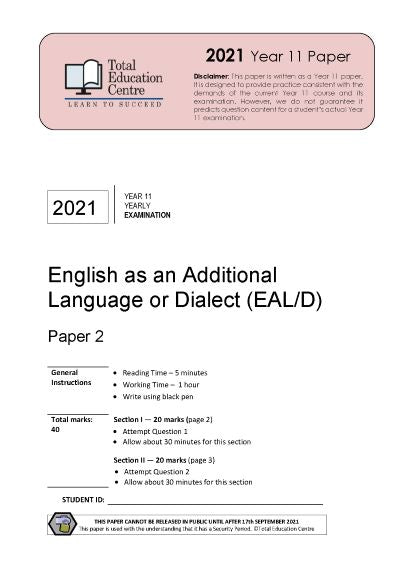 SCHOOL PURCHASES
Resources and Past Papers
There are two payment options.
Using a credit card will give you an immediate download. You may need to check your SPAM folder.
Using 'Direct deposit' allows you to pay later through your school system. Please include your school name; we usually deliver within 24 hours. You will receive a full invoice to take to your Accounts Office.
Order forms are available through top menu.
2023 Trial Security exam papers can be ordered by schools NOW. HSC Trials delivered TERM 2 Week 9